ADUMO Startup Partnership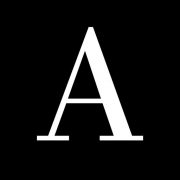 We proud­ly present…
?ADUMO?
Unse­re erste Start­up Partnerschaft! ?
Das Start­up Life ist ver­gleich­bar mit Hoch­lei­stungs­sport und dank dem Ath­le­tes Net­work haben auch Star­tups die Mög­lich­keit vom Mind­set ehe­ma­li­ger und akti­ver Spitzensportler*innen zu profitieren.
Mathi­as A. Pil­ler, CEO ADUMO: "Die Phi­lo­so­phie vom Ath­le­tes Net­work hat mich sofort ange­spro­chen. Seit jeher sind Leistungssportler*innen Vor­bil­der für mich. Ihre Ziel­stre­big­keit und ihr Durch­hal­te­wil­le zum Errei­chen von Spit­zen­lei­stun­gen haben mich stets moti­viert und inspi­riert. In Koope­ra­ti­on mit dem Ath­le­tes Net­work kann ich ihnen nun auch etwas zurückgeben".
Einer­seits hilft ADUMO akti­ven Sportler*innen mit neu­sten Trai­nings­ge­rä­ten dabei, ihre kogni­ti­ven Fähig­kei­ten zu stei­gern und mit Sport­ge­trän­ken mit Schwei­zer «Push-Cap» Tech­no­lo­gie ihre Lei­stungs­zie­le bes­ser zu errei­chen. Ande­rer­seits bie­tet ADUMO einen unkom­pli­zier­ten Ein­stieg ins Nachsport-Berufsleben.
Let's get started! ?
We proud­ly present…
?ADUMO?
Our first start­up partnership! ?
The start­up life is com­pa­ra­ble to high-per­for­mance sports and thanks to the Ath­le­tes Net­work, star­tups also have the oppor­tu­ni­ty to bene­fit from the mind­set of for­mer and acti­ve top athletes.
Mathi­as A. Pil­ler, CEO ADUMO: "The phi­lo­so­phy of the Ath­le­tes Net­work appealed to me immedia­te­ly. Com­pe­ti­ti­ve ath­le­tes have always been role models for me. Their deter­mi­na­ti­on and per­se­ver­an­ce to achie­ve top per­for­mance have always moti­va­ted and inspi­red me. In coope­ra­ti­on with the Ath­le­tes Net­work, I can now give some­thing back to them."
On the one hand, ADUMO hel­ps acti­ve ath­le­tes to incre­a­se their cogni­ti­ve abi­li­ties with the latest trai­ning equip­ment and to bet­ter achie­ve their per­for­mance goals with sports drinks with Swiss "Push-Cap" tech­no­lo­gy. On the other hand, ADUMO offers an uncom­pli­ca­ted ent­ry into the post sports career.
Let's get started! ?