We proudly present … VISCHER !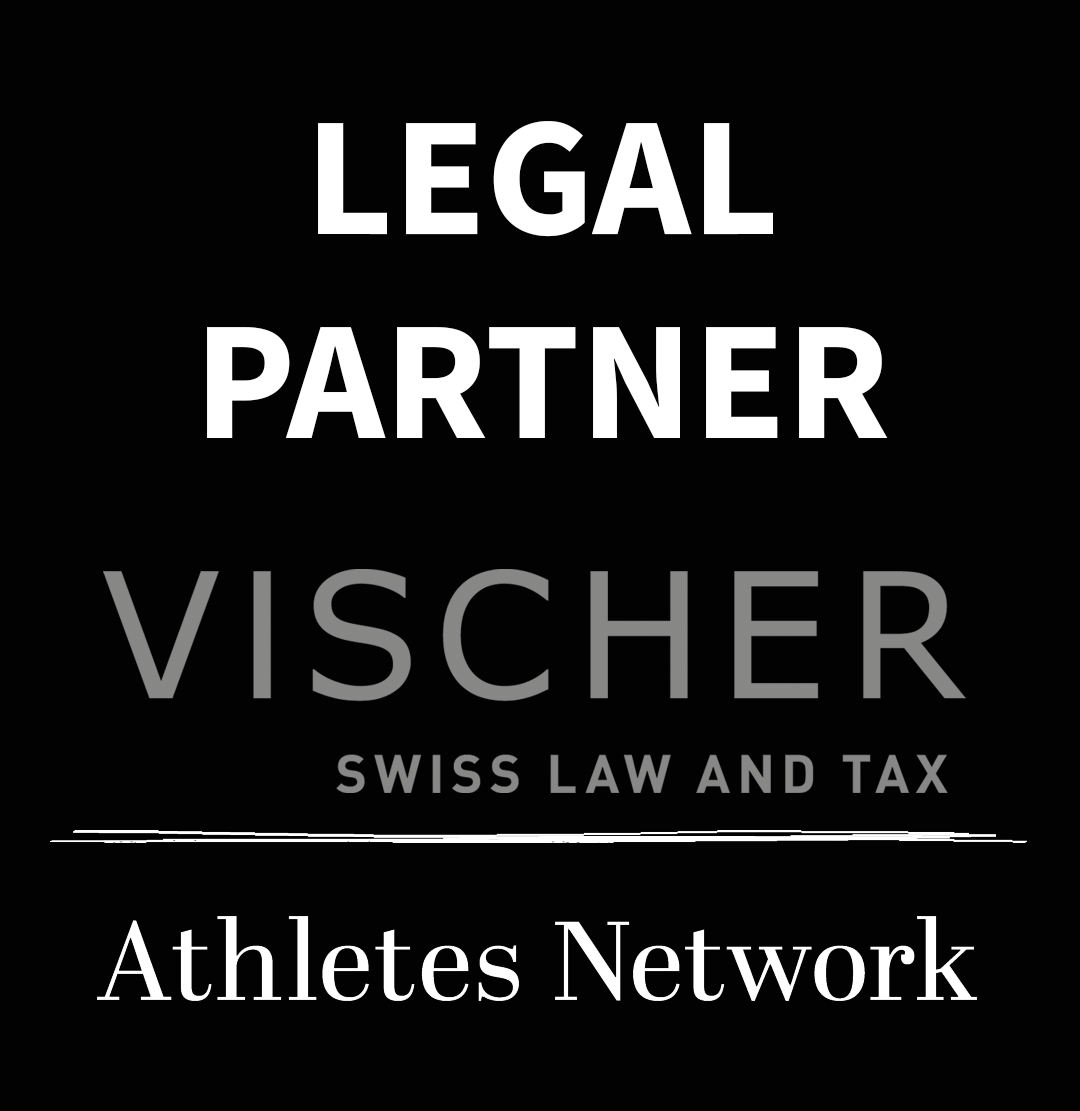 We proud­ly present…
? VISCHER ?
Moritz Jäg­gy, Mana­ging Asso­cia­te bei VISCHER, berät uns seit mehr als einem Jahr beim Auf­bau des Ath­le­tes Net­works. Als lang­jäh­ri­ger Cap­tain der Schwei­zer Beach­soc­cer Natio­nal­mann­schaft und Anwalt mit Fokus auf Sport­recht ist er mit unse­rer Bran­che bestens ver­traut und kann uns in vie­ler­lei Hin­sicht unter­stüt­zen. Es freut uns sehr, dass wir VISCHER nun als Legal Part­ner gewin­nen konnten.
VISCHER ist eine ein­fluss­rei­che und inno­va­ti­ve Schwei­zer Anwalts­kanz­lei, die sich der Ent­wick­lung von wirk­sa­men juri­sti­schen Lösun­gen für Schwei­zer und aus­län­di­sche Kli­en­ten ver­schrie­ben hat. Ihre Anwäl­te, Steu­er­be­ra­ter und Nota­re arbei­ten unter der Lei­tung von erfah­re­nen Part­nern in ver­schie­de­nen Fach­grup­pen, die sämt­li­che wirt­schafts­recht­li­chen Berei­che abdecken.
Moritz Jäg­gy lei­tet das Sport­recht-Team und berät regel­mäs­sig natio­na­le und inter­na­tio­na­le Kli­en­ten in den Berei­chen Sport, Gesell­schafts­recht, Immi­gra­ti­on und Immo­bi­li­en. Zudem unter­stützt er Start-ups in allen recht­li­chen Belangen.
Wir schät­zen die­se Part­ner­schaft sehr und bedan­ken uns dafür, dass wir von eurer Kom­pe­tenz und eurem Know-how pro­fi­tie­ren dür­fen. Wir freu­en uns auf die gemein­sa­me Zusammenarbeit!
We proud­ly present…
? VISCHER ?
Moritz Jäg­gy, Mana­ging Asso­cia­te at VISCHER, has been advi­sing us on the deve­lo­p­ment of the Ath­le­tes Net­work for more than a year. As a long-time cap­tain of the Swiss natio­nal beach soc­cer team and a lawy­er with a focus on sports law, he is very fami­li­ar with our indu­stry and can sup­port us in many ways. We are very plea­sed that we have now been able to win VISCHER as our legal partner.
VISCHER is an influ­en­ti­al and inno­va­ti­ve Swiss law firm dedi­ca­ted to deve­lo­ping effec­ti­ve legal solu­ti­ons for Swiss and for­eign cli­ents. Its lawy­ers, tax advi­sors and nota­ries work under the direc­tion of expe­ri­en­ced part­ners in various spe­cia­list groups covering all are­as of com­mer­cial law.
Moritz Jäg­gy heads the sports law team and regu­lar­ly advi­ses natio­nal and inter­na­tio­nal cli­ents in the are­as of sports, cor­po­ra­te law, immi­gra­ti­on and real estate. He also sup­ports start-ups in all legal matters.

We great­ly appre­cia­te this part­nership and thank you for allo­wing us to bene­fit from your exper­ti­se and know-how. We look for­ward to working together!